From our passion, history and tradition, a Prosecco Superiore with unique characteristics is born. We love our work and we take care of the land we cultivate, working to maintain a harmonious balance between vines and nature. Balance made real also thanks to the rigorously hand-made harvest.
The wines Toni Doro wines are characterized by elegance, freshness and vitality and for an exclusive perfume fruity and floral, not too high tones, which make them suitable for both aperitifs and for the table. Extra Brut – Rive di Carpesica, Brut e Extra Dry are the three different types of Prosecco Superiore of the DONO line. This refers to the idea of Silvano and Massimo where the land did not inherit it from their ancestors but borrowed it from their children. A gift to man, not of property, which for this reason must be safeguarded.
Among our creations there is also the more traditional Panein Frizzantea sparkling white with a bright straw yellow color that is characterized by fruity and fresh scents.
Ours, is a passion that first grows into work and then becomes Prosecco Superior!
"Dono" is our first wine; an excellent Prosecco Superiore Conegliano Valdobbiadene DOCG obtained through the Martinotti-Charmat method, for those who prefer creamy, delicate white sparkling wine with an elegant, fine and persistent perlage.
We have enclosed the excellence of our production in this Dono Extra brut – Rive di Carpesica.
Tradition and improvement of the territory are gathered in this brut sparkling wine. We gathered the senses from our old and precious vineyard in order to create another "Dono", a Prosecco Superiore Conegliano Valdobbiadene DOCG Brut.
Following the tradition we have added this sparkling wine called PANEIN, recalling the tradition of bonfires (Panevin) that illuminates the night before the Epiphany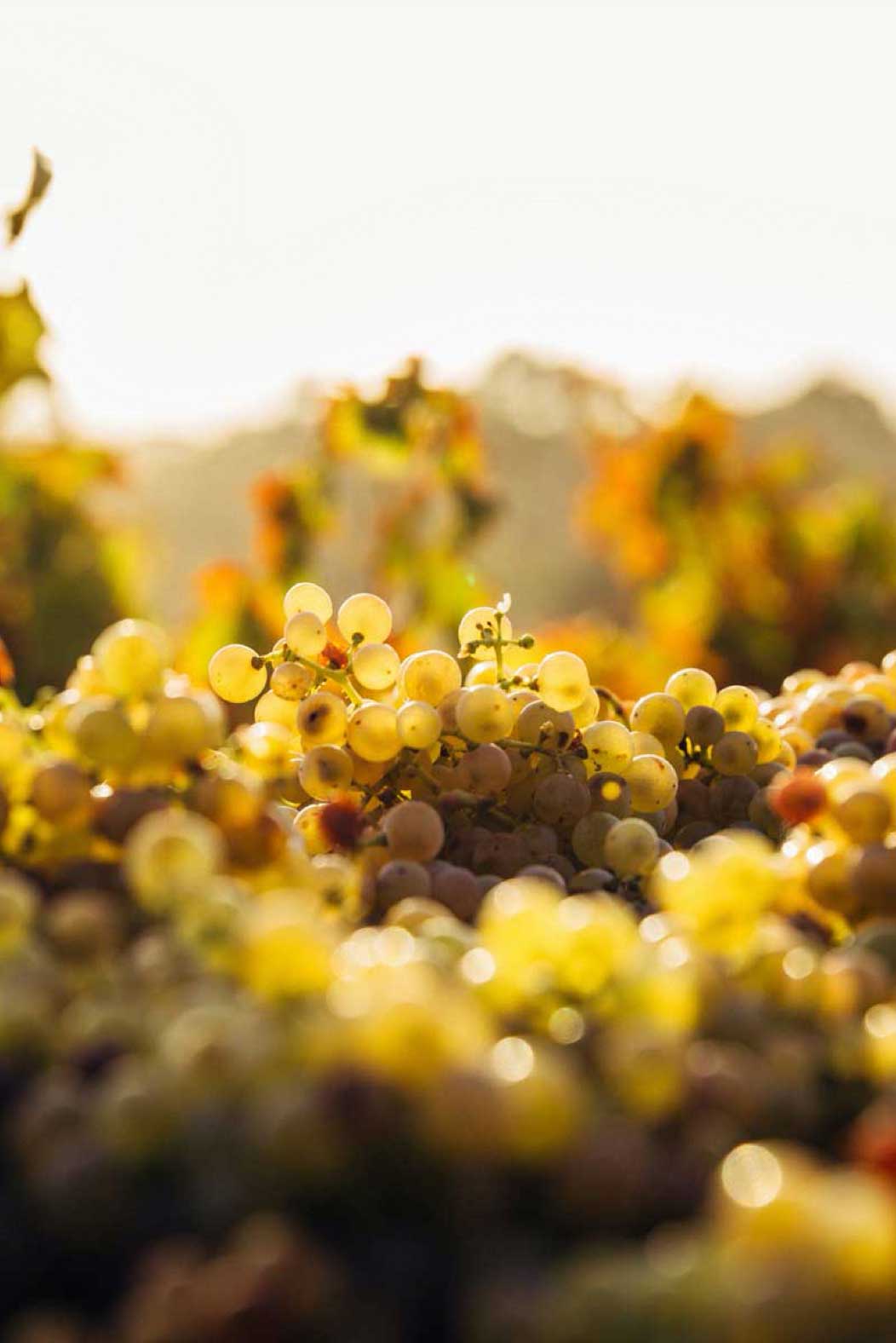 Passion, work and
Prosecco superior!
Since 2020 we have also obtained the SQNPI certification.
This certification attests that we operate according to the guidelines of this protocol in order to maintain the highest level of sustainability.
È stata un'esperienza arricchente sotto più punti di vista, Massimo è stato gentilissimo, disponibile e capace di comunicare tutta l'esperienza e la passione che mette in questo progetto! Siamo rimasti... read more molto soddisfatti dal tour nella vigna e dalla degustazione. Vini ottimi e servizio perfetto, con un costo super competitivo!
Secondo me questa è assolutamente una tappa da fare se si vuole vivere a pieno il territorio e conoscere quello che c'è dietro una bottiglia di Prosecco, soprattutto questo Prosecco, nella cui vigna Massimo e la sua famiglia seguono una linea qualitativa molto alta nel rispetto della natura e del territorio. Una visita che rimane nel cuore!

anna q


24 July 2021

Bellissimo paesaggio immerso tra le vigne.
Abbiamo fatto un giro del azienda vinicola con Massimo che ci ha trasmesso tutta la propria passione ed amore per quello che fa.
... read more /> Il prosecco é ottimo e il prezzo della visita giustissimo.
Continuate così, saluti!

Spadinoviaggiatore


20 August 2021

Siamo tornati per la seconda volta a fare visita alla Cantina Toni Doro, tappa d'obbligo per chi vuole fare un carico di Prosecco di Qualità, ci sono ben tre tipologie... read more disponibili Rive di Carpisca, Brut ed Extra Brut ogni vino racconta nei suoi sapori la sua storia e cela la passione di famiglia e tradizione accompagnata dal brio di bollicine diverse. Ringraziamo Massimo che nella prima visita ci ha guidato attraverso la Sua passione nelle vigne e anche la Sua famiglia per una grandissima ospitalità e accoglienza anche in questa seconda visita.
Fortemente consigliato per chi cerca l'eccellenza.

OnAir27207243743


9 August 2021

Siamo tornati per la seconda volta in questa azienda agricola facente parte del territorio DOCG del Prosecco. L'azienda è gestita da Silvano e Massimo, due fratelli appassionati e competenti,... read more che guidano gli avventori durante la visita delle vigne e, successivamente, durante la degustazione delle varie tipologie di prosecco oggetto della loro produzione.
Entrambe l'esperienze possono dirsi davvero indimenticabili, per la passione e le nozioni trasmesse durante la visita e per l'elevatissima qualità dei prodotti degustati.

Consigliato per chi cerca prossimità con i produttori e qualità del vino!

Dende1977


2 June 2021

Una bellissima esperienza. Ci siamo fermati per una sosta ed è un'esperienza che consiglio a tutti gli amanti delle bollicine. I prodotti nascono dalla passione e dall'esperienza e sono di... read more ottima qualità. Provare per credere.

Q1793RBfrancescam


7 July 2021
Have been to the Vin-yard twice, and each time was amazing. The owners are truly passionate about what they do, and are so happy to share it with visitors. I brought my girlfriend over from Ireland, and we were lucky enough to be the only two present that day. Great place, end even better prosecco!

Darragh Broderick


Esperienza,tradizione sono alla base di quest'azienda a conduzione familiare.Vino buonissimo e il titolare è una persona che trasmette passione nel raccontare il lavoro che sta dietro ad un vigneto.Complimenti al signor Silvano e alla sua famiglia.Tre assaggi di vino che conquistano il palato e vi assicuro che poi acquistate il suo prosecco.

Pasquale Caccia


Oggi 1 Novembre da noi si mangia la Cassoeula, un piatto della tradizione lombarda molto sostanzioso, al quale abbiamo abbinato il Prosecco Toni Doro appena acquistato direttamente dalla Vostra Azienda. Abbinamento perfetto, vino veramente Eccezionale. In primavera io e la mia famiglia visiteremo con immenso piacere la Vostra Cantina. Bravo Massimo a lei e ai suoi collaboratori.

adriano manzotti


Summary: Massimo Has a passion and shows his passion in producing a quality product. It is worth a trip to his vineyard over the larger competition. Detailed: (Please note the timing of this is in the grip of COVID, Dec 2021, and I requested an English tour as I was visiting during the off season.) After conducting some research of vineyards in the area I came across Toni Doro. As other larger vineyards boasted their capacity and product I found the Toni Doro website to be more about the passion of producing. After emailing a number of Vineyards large and small I received a prompt email from Doro Massimo. He was willing to host the small group of four of us for a tour and tasting during the off season. His tour was not like the other prosecco tours we had experienced. While other focused on their capabilities and production output, Massimo focused on the grapes and what it took to make the process sustainable. He was/is passionate about what he does. This is reflected in the prosecco. Our group found the brut prosecco to be crisp and clean tasting.

David Pei


I am a local and brought two friends from the US to visit Massimo's vineyards. I knew Massimo is among the best producers of prosecco DOCG in the area and without any doubt he produces a fine and excellent prosecco, which I personally rate among the best c 3 proseccos of the DOCG. My friends had a great time and really enjoyed listening to Massimo

Riccardo Soldan


Massimo quickly responded to an initial inquiry via Facebook for a tour and tasting for two. He followed up leading up to the day of our visit and offered an earlier date which worked great. Even when we arrived 10 minutes late, he was still accommodating and welcoming. Such a wonderful history! Massimo took the time to explain in details about the vineyards, production etc. It was really interesting to learn about the measures they employ to ensure safety for consumption and for the environment. It really made sense when we tasted the two varieties offered by Toni Doro. If you have never tried prosecco from the Conglieano Valdobbiadene region....you have never had Prosecco...and all wineries are not the same. Toni Doro is hands down one of the best I've ever had. The customer experience, quality of product, vineyard and history makes Toni Doro a must see in the Veneto area and you need to buy a couple bottles...easy to drink and no headache/upset stomach afterwards! So drink them both! $15 for 2 bottles. $8 per person for tour & tasting. Thank you for an awesome experience Massimo!

Nichelle Thompson


Came across this place by accident, decided to stop. Best decision of the day! Had a really nice experience, learned new things, enjoyed the tasting and now enjoying a good bottle of prosecco! Thank you!

Jan Schut


Enjoyed it! We saw the sign at the road so we decided to take a look. Really enjoyed the tour we got, including wine tasting. We did not book a tour but we where welcome anyway. Thanks for the hospitality!

Alyn Schut


ottimo prosecco

Franco Bonato


Today we visited Toni Doro for a tour an tasting and we really enjoyed it! Massimo explained so much details about their Winery and the history, their prosecco wines and about Prosecco in general for over an hour. It's really impressive how much he can tell you with so much enthusiasm 🙂 I called in the morning to make a reservation and I really recommend this place. Thank you so much Massimo!

Lianne van den Boogaard - Snellenburg


Today we visited Toni Doro for a tour an tasting and we really enjoyed it! Massimo explained so much details about their Winery and the history, their prosecco wines and about Prosecco in general for over an hour. It's really impressive how much he can tell you with so much enthusiasm 🙂 I called in the morning to make a reservation and I really recommend this place. Thank you so much Massimo!

Lianne Snellenburg


Great place with very kind and interesting people.

Marko Hofmann


Ottima esperienza

Michela Solieri


Titolari gentili e ben disposti a rispondere a domande e dare chiarimenti. Assaggio dei prodotti prima dell'acquisto. Qualità eccellente.

Stefano Caponi


We had a lovely experience at the Toni Doro vineyard. We called and could visit on the spot - Massimo gave us an interesting overview of how they produce the prosecco and also of the area around. The tasting was great and we ended up purchasing some of the tasty drink! Totally worth it!

Ana-Maria Tonita


Ha una grande passione per ciò che produce ,lo dimostra il modo come lo presenta abbiamo degustato il suo prosecco

luigino lasta


Massimo was a pleasure! We had just arrived and he was able to make time for a last minute tour for us. The tour and tasting are extremely personal, we felt right at home. Massimo is knowledge and it's obvious that they really care about what they do; it's why they make such a wonderful Prosecco. The prices are extremely reasonable, this place really is a gem! I hope to return some day!

Kristen Romanowski


We had a lovely experience at the Toni Doro vineyard. We called and could visit on the spot - Massimo gave us an interesting overview of how they produce the prosecco and also of the area around. The tasting was great and we ended up purchasing some of the tasty drink! Totally worth it!

Ana-Maria Tonita

A.B.C. Association for the Surgical Children Onlus of the Burlo of Trieste was born for the will of Luca and Giusy and with all the
Read more »